2007 was, I'll say it here right now, an amazing year for music. New albums by some of my favourite artists (Radiohead, Buck 65, the blessed triptych of female rock Polly Jean, Tori and Bjork, solo work from Siouxsie), new discoveries (Feist, The Bird and the Bee, Janelle Monae, Panda Bear), some of the best pop singles of the new millenium and some wonderful live shows made the musical scene a great place to lose a few days, absorbing all the good tunes. We had our missteps (Fergie, Fergie and...uh...Fergie), but overall I enjoyed this year's output more than I have in ages.

Naming my top ten albums is still proving a headache, but I've finally compiled my top thirty songs of 2007. The criteria were loose, my only restriction being the One Song Per Artist gamit, Not all of these were singles and some were even released in 2006, but they were the songs that had the greatest impact on me during the year. I don't profess to have the most finely tuned musical taste in the world, but I know what I like. These thirty tracks represent my tastes; esoteric covers, tearful ballads, pop songs that blazed through my skull, pop culture referential rapping, wit, imagination and, above all, great tunes. Enjoy.

1.

"Violet Stars Happy Hunting"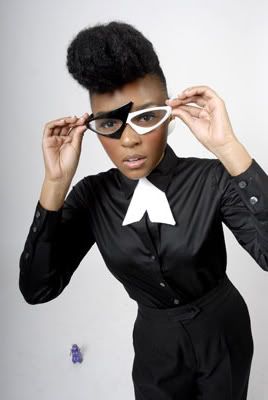 Janelle Monae


It couldn't be anything else, really. Since I first heard of her in July of this year, there hasn't been a day when I haven't spun VSHH. I listened to it during my exams, to cheer myself up. I listened to it in the car. I listened to it out walking. It was the soundtrack to most housework and shopping I did throughout the year. It got to the point where I felt guilty for listening to it too much. If Janelle Monae isn't the darling of the blogosphere this time next year, I'll despair of people's ears. The robotic cackle of the intro is only a taster of the sensory assault that's to follow in the next three minutes. If Michael Jackson circa "Thriller" released "Hey Ya" on the Blade Runner soundtrack in the year 2719 and stored it in a time capsule which was hurled back to the present day in the Tardis…the resulting tune wouldn't be half the song VSHH is. It sounds futuristic, timeless, tongue-in-cheek and totally earnest. Glittering production, the best vocal work of 2007 and, wait for it, a narrative concept involving cyborgs and drones and a chase and doomed love and something called Electro Daggers. Download, buy, steal, borrow or beg for this song. Damn, she's good. Listen to the song here.

2.

"Too Little, Too Late"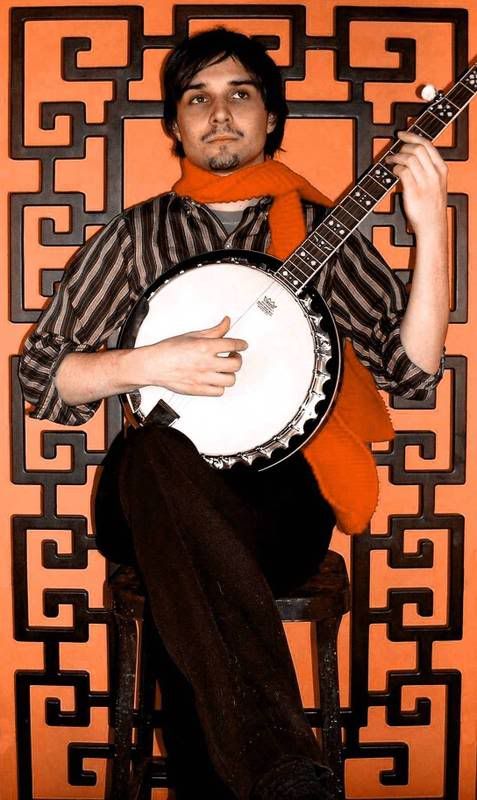 Daniel Rossen


The acoustic-version-of-pop-song trend has lost a lot of it's original appeal. For one, the smug
"Aren't we ironic?" thing grates very quickly and for another, the original songs (Toxic, Breathe, Umbrella) are often a lot more enjoyable and musical than a dour pale bloke with an acoustic guitar. There are exceptions, however, "Too Little, Too Late", formerly recorded by JoJo and covered earlier this year by Daniel Rossen. Far from being one guy bashing out the tune on an acoustic guitar, it's a lush production affair. Layered vocals caress the painfully unironic lyrics over a fragile guitar and piano backdrop, drums quietly intruding now and again and driving the song forward with a welcome sense of urgency. The descending guitar line giving way to "I was young and in love" tingles with anticipation and longing. Although fragile and delicate, the song never feels like it's about to collapse in on itself or suffocate under the singer's knowing grin (both traps which are laid anytime an "indie" covers something like this). Repeat listens uncover a subtle menace undercutting the sadness. I listen to this song and give thanks for JoJo - a measure of this song's worth. Listen here.

3.

"Out Of Control (Song for Mutya)"
Groove Armada.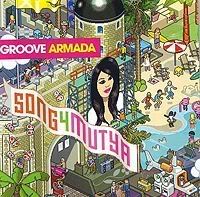 The introductory note of "Out Of Control" instantly fills me with happiness. Finally out of the series of revolving doors that is the Sugababes, it took Mutya Buena a collaboration with Groove Armada to create the best mainstream pop single of the year. The self-referential vocal, false ending and that squelching fuzzy bass at the song's into make this the best 'Babes-related song since "Freak Like Me". One of the few singles I bought this year (along with The Go! Team, Feist and PJ Harvey), on vinyl with three different remixes attached. Listen here.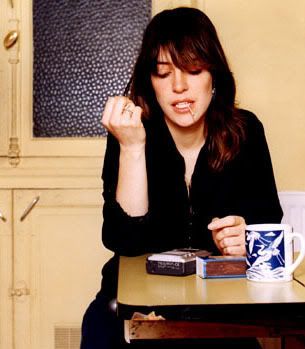 4.

"1234"




Feist


Wait, hear me out. An iPod advertisement and widespread plays does NOT a bad song make. I admire Feist for letting this song be used in an ad and thus spreading the joy to thousands more listeners than she would have otherwise had. Feist deserves the acclaim she's finally receiving (it's been a long time coming) and "1234" was the perfect song to catapult her into the big time. Leslie Feist has one of the most unique voices in pop music, careening, wild, haunted and warm. Something about the lyrics calls to mind "Rubber Ring", an overlooked Smiths b-side, which is such a positive point of reference for me that I nearly cry every time I hear this song. The song's best attribute however, one of those spine-tingling, heart-warming moments of perfection, is the rapid piano slide at 2.30. Listen here.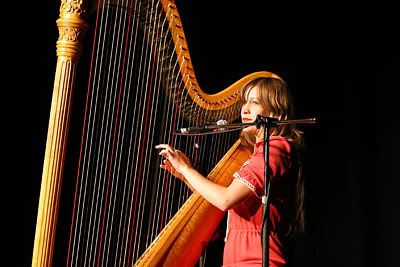 6.

"Colleen"




Joanna Newsom


Newsom is so uncool that it aches. Who else would have the blind self-belief it takes to release a 7 minute folk song about a woman realising she was once a whale and release it on an EP called "Joanna Newsom and the Ys Street Band"? That awful pun alone would alert you to the fact that Joanna does not care a fig what others think of her, and that's before you examine the lyrics. She's still the only modern artist I can think of who can use the word 'perturbed' without batting an eyelid. "Colleen" is relatively simple in structure, compared to some of the songs on "Ys" but the quiet way it builds up, the odd yelps she squeezes in between verses and the power of storytelling worm it into my top ten, unexpectedly. Watch it live here.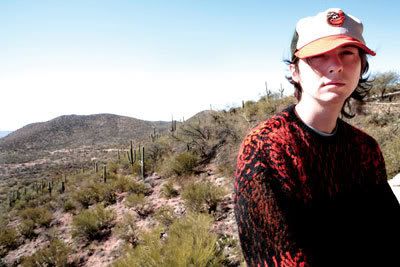 6.

"Take Pills"




Panda Bear


"Person Pitch" is a very good album, although I sometimes find it a draining listen. Sounds slip in and out of your headphones, recognisible snippets of a tune siddle in but are replaced by organic dreamscapes, electric drills or what spiritual harmonies. Everything blends in to one another, creating a comforting quilt of an album that could prove smothering in too strong a dose. Sick in bed with a muzzy head, listening to the album and reading "number9dream" was an overpowering experience, to say the least. Everyone fawned over "Bros", but the second track was my personal favourite. It noodles along unassumingly until the track's real intention reveals itself, a jaunty pop ditty instructing us to"Take one thing at a time". Drowned in otherworldly noises and squelches, Panda Bear's looped vocals are warm, harmonic and unexpectedly sensible. A delight. Watch it here.


7.

"1957"




Buck 65


I like Buck 65 a lot, enjoying both his earlier hip-hop stuff and his more recent albums, which pay a heavy debt to Tom Waits and that particular brand of grizzled Americana. I never thought this enjoyment would waver, but he surprised me with his new album, Situation. Not that it's bad, far from it. It's purely that the first song (not counting the intro), leads with the lines, "I saw the best minds of my generation destroyed / Devoid of conviction, conflicted, annoyed" made me almost punch the air with delight. Buck 65 referencing Howl? My brain just about exploded and I fell for this song, hook-line-and-sinker even before he name checks Humphrey Bogart. In a year when I was relatively disappointed by hip-hop, Buck 65 swoops down in a busted Chevy to rescue me. Here's the mp3.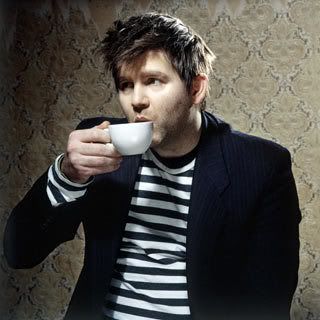 8.

"All My Friends"




LCD Soundsystem


Once upon a time, James Murphy penned funny dance tunes about hipsters. The indie world was delighted and they praised Murphy for giving them dance music they could relate to. He got the geeks up and dancing and across the land, Daft Punk were playing at everybody's houses. A few years later, Murphy grew up and he penned introspective dance tunes about hipsters. Some people didn't like these as much, but most did and Murphy found himself topping lists all over the internet. "All My Friends" starts off like Steve Reich-lite but when his distinctive sing-talking voice starts, lamenting ageing and growing up and realising your life might have been a waste, I begun to understand where the list-makers were coming from. Whether the people calling this the best song of the year were identifying with the lyrics or just getting blissfully lost in the repetitive keyboards, "All My Friends" stands as one of the most iconic, and sad, songs of the year.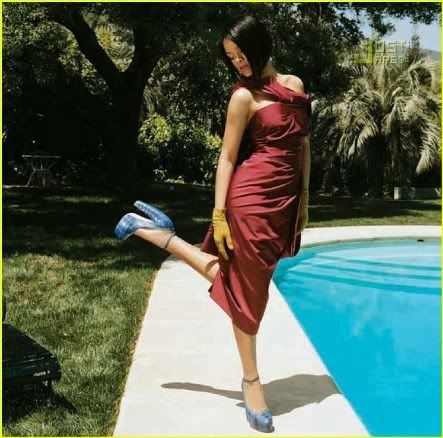 9.

"Umbrella"




Rihanna


It was so tempting to stick "Breakin' Dishes" at this spot. While everyone who heard "Umbrella" acted like an idiot, dancing ironically with their own raingear, I was a firm believer that there were better songs on Good Girl Gone Bad. "Breakin' Dishes" is Rihanna's version of Carrie Underwood's "Before He Cheats", except a little more psychotic. It had a great beat and a giddy little keyboard refrain, but even as I was typing up the short blurb about the song, "Umbrella" came on Windows Media Plater and I had to stop. Disregarding Jay-Zs half-hearted opening, "Umbrella" is an amazing song. Rihanna may profess to be an RnB singer, but I've a feeling she wants something else. Remember her sample of "Tainted Love" on "SOS"? The hint she gave there fully manifested itself here; Rihanna loves her dirty synth pop. Quite apart from the lazy, disinterested vocals she's blessed with, "Umbrella" works because of it's backing instrumentation. Listen to the synths that kick in after the "Because!" that signals the arrival of each chorus. Inanimate objects were so hot this year (see; "Lipgloss") and Rihanna's monster of a chart-topper song (allegedly passed over by both Britney and MJ Blige) was the undisputed champ.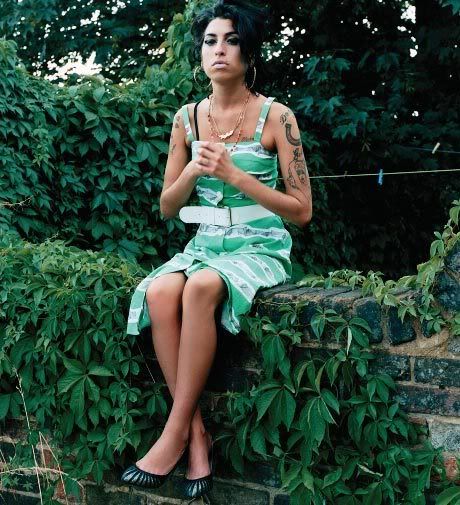 10.

"Tears Dry On Their Own"




Amy Winehouse


I was in France when this song first became big and I was so frustrated that I had no means of listening to it. There was a record shop near where we were staying which had "Back to Black" on one of those listening posts and when I discovered it I fell upon the headset, dying to hear this song. Imagine my disapointment when I realised that it only played 30 seconds of each song. Still, I devoured those thirty seconds over and over again. Based on the backing track of "Ain't No Mountain High Enough", Winehouse transforms the Gospel song of praise into something entirely different; beaten down, her voice cracking, "Tears Dry On Their Own" is a feel-good song rooted in harsh reality. It could turn into the "I Will Survive" of our generation if we allow it. Whatever else you might think of Amy Winehouse, there is no denying she has a true talent.

So, that's the top ten. Here are my next twenty.

11.

"Identity Theft," Nellie McKay

The latest album from the tiny snarky Miss McKay was so hit and miss I'm astounded people weren't injured by her stray arrows. When she's good, she's

very

good and "Indentity Theft" is her at her very best.

12.

"Black History Month," Saul Williams.

Trent Reznor (of Nine Inch Nails) tried to ruin Saul's latest album by smothering it in a horrible industrial fuzz. Still, one of the best poets of our generation could rap himself out of a paper bag and he managed to make this a furious, intelligent listen.

13.

"Under The Ether," PJ Harvey

I really don't know what's going on with Polly Jean at the moment, whether the air of disassociated melancholy so prevelant on "White Chalk" is her real mood or just an act. Either way, it makes for a haunting, pared-down listen.

14.

"Fucking Boyfriend," The Bird and The Bee.

Gratuitous cursing is so fun on sweet indie-pop ditties like this. The Bird and The Bee soundtracked my lazy Summer days, with air trickling in the open window like a drug.

15.

"Grip Like A Vice," The Go! Team.

Yes, it sounds exactle like their old album. Yes, it's still brilliant. Feel-good track of the year.

16.

"For Reverend Green," Animal Collective.

The standout track from Animal Collective's much admired/discusssed 8th album. Some disliked the way the vocals were brought to the front of the mix; I embraced it.

17.

"Break My Body," Hanne Hukkelberg.

A Pixies cover that's better than the original? By a twenty-something from Norway? Awesome.

18.

"None Shall Pass," Aesop Rock.

I found the parent album to be a locked door, but this single was the key. The "I Huckabees" namedrop is just the entrygate to Aesop's intelligent, brooding vocabulay-rap.

19.

"Everything I Am," Kanye West.
(Alternate title)

In which West stops worrying and learns to love his faults

.
Kanye in an introspective, quiet mood for a change. And it works.

20.

"Three Steps," Paris Motel

I don't know much about Paris Motel save for it's one woman who isn't from France. A minor epic which wind swirls and violin scrapes and lyrics about sailing ships to Galway (for some inexplicable reason).

21.

"Nude," Radiohead.

If you had told me that I'd ever place a new Radiohead song outside a top twenty, I'd have looked at you in disbelief. Consider yourself scathingly glared at. Even though it's not actually a new song, dating from around OK Computer time, it's the only track I can really get worked up about on In Rainbows.

22.

"Say It Right", Nelly Furtado.

It's no "Maneater". What it

is

, is a lovely slice of melancholic pop, complete with wistful, Timbaland-voiced "Oh"s.

23.

"Hot in Herre", Jenny Owen Youngs

. Another cover, this time of the Nelly classic. I'm not sure who Jenny Owen Youngs is, but this cover is a lot of sassy fun.

24.

"Heaven and Alchemy," Siouxsie Sioux.

The news earlier this year that Siouxsie had divorced long-time partner and bandmember Budgie shocked me. The couple had been going for years, ever since the Banshees and had released many albums together under The Creatures. She refused to divulge the exact details of their split, but it's all here to see in the lyrics of this (gasp) ballad. Heartache has never sounded lovelier.

25.

What's A Girl To Do?" Bat For Lashes.

The Bat For Lashes album kept frustrating me. There were times when I was thinking "This is great...this is great...keepitupkeepitupkeepitup" and then the song would just end flatly. I'm maybe being a bit harsh, because every now and then there would be a song like this.

26.

"Big Wheel," Tori Amos.

As time goes by, my feelings towards Tori wax and wane. Sometimes I can't get enough of her craziness, at other times she irritates. Still, having the balls to call yourself a "MILF" in the lead-off single for your new concept album was genius. Too bad the rest of the album didn't follow in this rocking, rollin' vein.

27.

"Like A Boy" Ciara.

I keep forgetting about this song, even though I loved it when it first came out. Extra bonus points for the hilarious video

28.

"Northern State", Sucka Mofo.

Hooray for cheesy female rappers! Okay, Northern State aren't really that cheesy. They're whipcrack funny, smart-alecky, jokey and socially aware. Just wait till you get to the line about global warming...

29.

"LoveStoned/I Think She Knows" Justin Timberlake.

I know. I know. It's not really 2007. But it's beautiful.

30.

"Earth Intruders" Bjork.

The album was a frustrating listen, but "Earth Intruders" is the best Icelandic, Timbaland-produced, battle cry against global warming of the year. And that's a fact.

Comment! Listen to the tracks, spread the love, tell me what you think, rag on my taste or tell me I'm wrong.