Can you feel the love tonight? I can. It feels like waves of love radiating through the screen, warm fuzzy pink clouds emanating from my modem. But where is it coming from? What's the source? Nope, it's not Elton John cozying up to Clinton - although that does merit a mention, just for the sheer oddness of it - but Final Girl's Hey, Internet, Stop Being Such Cynical Effing Doucebags Blog-A-Thon! I'll let the creator herself spread the gospel:

Write about a movie you adore. Write about a single movie moment you adore. A performance, an actor, a trailer you're looking forward to like

crazy

. Write about that time you went to the movies and what you saw made you so happy you wanted to make out with the screen. Write about that film you couldn't stop thinking about for days, and how awesome that feeling is.

In other words, for

just one day

, internet, don't be a cynical effing douchebag. Wear your heart on your sleeve and tell us all why you love something. That's not so hard, is it?
Ya got that? So, I really wanted to participate in this and so I started tossing ideas around. At first, I couldn't get Scorcese's vastly underrated

Alice Doesn't Live Here Anymore

(1973)

out of my head, especially the scenes involving Ellen Burstyn and her son, played with brittle, precocious hilarity by Alfred Lutter. Their water-fight, the extended driving scenes, the "shoot the dog!" joke - I love their relationship in this film, because it feels so fresh, so unclichéd, so true-to-life. Sadly, I don't own it on dvd (yet!), but it did remind me of another mother/son film that I

do

own;

Gloria

(1980). In the case of John Cassavete's nod to the gangster genre, Gena Rowlands isn't actually Phil's mother, but she's as good as. When the little fella's family get killed in a brutal, yet somehow trivial, mobster killing, Gloria takes reluctant charge of him. Cue a lengthy (some would say too lengthy) series of escapades through the bars, seedy hotels and public transport of New York city. There are many pieces to love in this messy, flawed yet invigorating film, most of them having to do with Gena Rowlands. Check out her character introduction; first we see a shot of her smoking, though a keyhole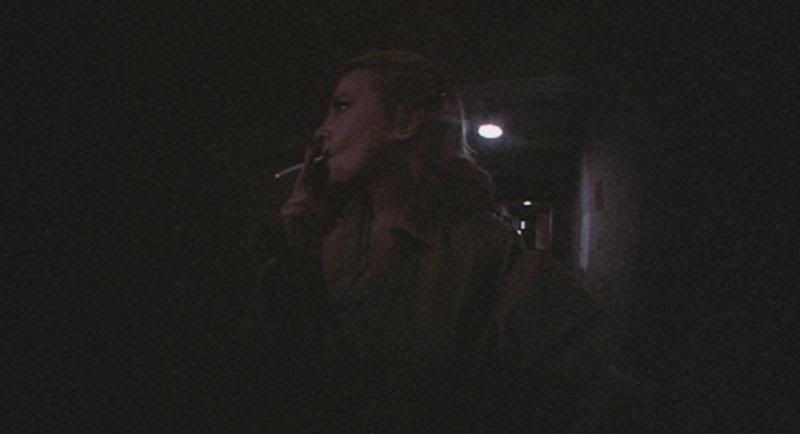 After espying Gloria, Phil's father turns to the camera, pauses for an exagerated length of time and then makes this face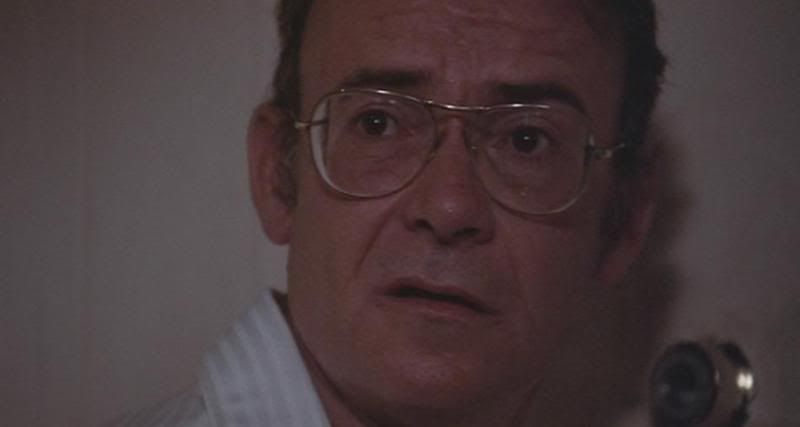 and says, "It's Gloria" in a tone of voice that nobody would ever use in real life, ever. It could possibly b
e described as frustration + bewilderment + exasperation + humour + the director told me to say it like we were shooting clips for the trailer =

"It's GlOOriA!"

I can't even adequately describe it and as I can't take sound clips, you're going to have to take my word for it. It's great though, especially as it occurs 11 minutes into the film. The exagerated line-reading would make perhaps an iota of sense if it were the very first scene, but we've just been spending time with the Dawn family. Don't worry though, they're about to get blown up in a few minutes by the gangsters who are milling about in the foyer saying things like "Nice staircase they got here" and wearing shirts like this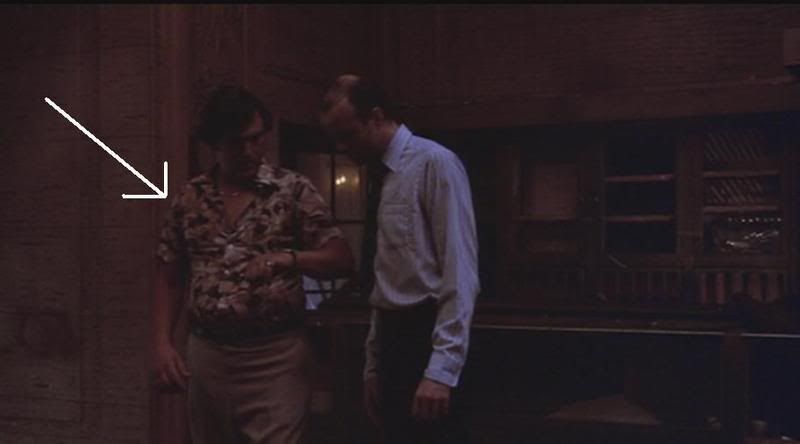 Ooh. Threatening.

Anyway, everybody in the family is a target and so Jeri Dawn tries to foister her youngest kid, Phil, onto Gloria, who really just needed to borrow some coffee.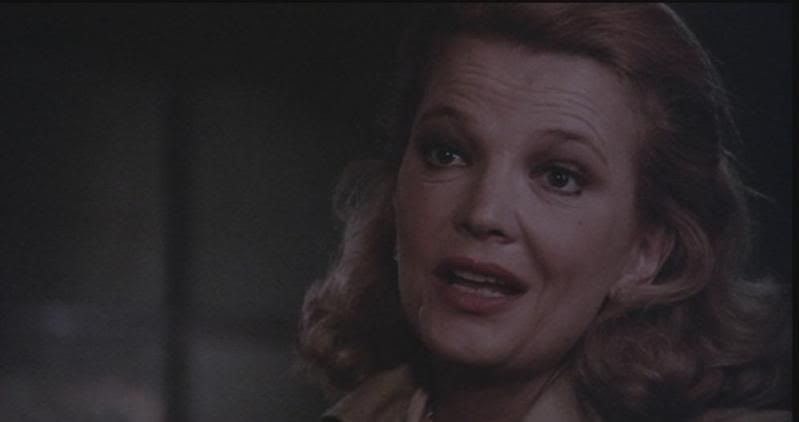 She isn't wild about this idea.


GLORIA:

Hey, Jeri, you know I'd do anything for you. But...I don't like kids. Especially yours.


Well, too bad Gloria. Because the kid is yours. Here's where the film starts to get really good. Gloria drags Phil (literally) back to her apartment, to protect him from the mob. She's not really the most competent babysitter and Phil is hardly the most obliging child. It's the most awkward babysitting ever.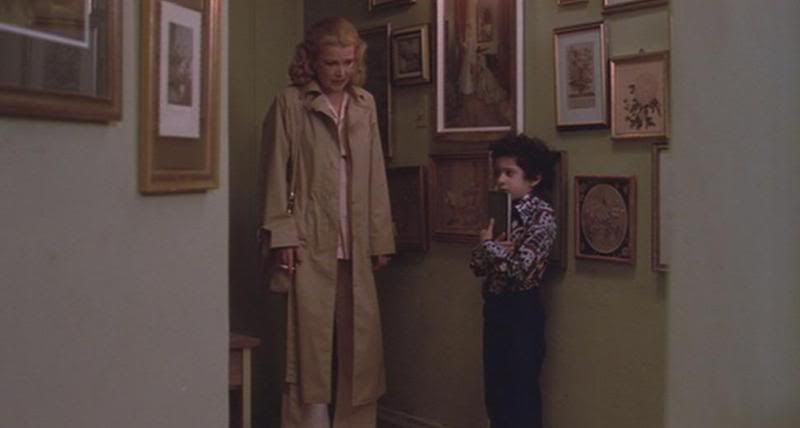 Gloria: I've got some goldfish in the bedroom. You wanna play with them?
PHIL: *blank stare*
GLORIA: You wanna play twenty questions?
PHIL: *blank stare*
GLORIA: How bout watching the tv for a while? *pause* Hey, can you understand what I'm saying to you?
PHIL:

Yes.


GLORIA: (to her cat) Where's my boy, eh? Yeah. Come on, big fella. There's my baby. Yeah. You like him? You like cats?
From then on, the film just gets better. The plot meander along lazily, gaping plot holes are neatly side-stepped, nothing is ever fully explained, characters develop and grow before suddenly reverting back to how they were before - and I LOVE IT! Seriously, I would be perfectly happy to watch this film constantly on a loop for the rest of eternity. So, without further ado, here are my top 5 favourite things about "Gloria", in no particular order.



1.

The many faces of Phil.



John Adames won a Razzie for this, his one and only screen appearance (he actually tied with Laurence Olivier!) and his performance is regularly siezed upon as being one of the worst examples of child acting in the history of film. I don't agree; he's supremely annoying and whiney, but that's partly because its how the character is written. He speaks every line as though it's causing him actual pain to say the words, but look at that face!




2.

Gloria' s face when she sees herself on television.





3.

The quasi-romance between Gloria and Phil. It's a love/hate thing, one minute he's asking her if she's ever been in love and trying to stroke her hair, the next he's all "

Bye, chiquita! Bye, little sucker!

". They're like an old married couple, really.



4.

The clothing. We have Gloria's red satin dressing-gown, the ridiculous wig she gets landed with and the newest line from the My 'lil Pimp Clothing range.




5.

Bam!


That's it.

Hey, internet! Stop being such cynical effing douchebags! Take a leaf out of Phil's book; his whole family have just been killed, he's been wearing the same awful bell-bottoms for days, his only guardian is a gangster's moll and he won a Razzie. Yet somehow, he's still happy.